Diversifying the Bone Marrow Registry: A Community Health Perspective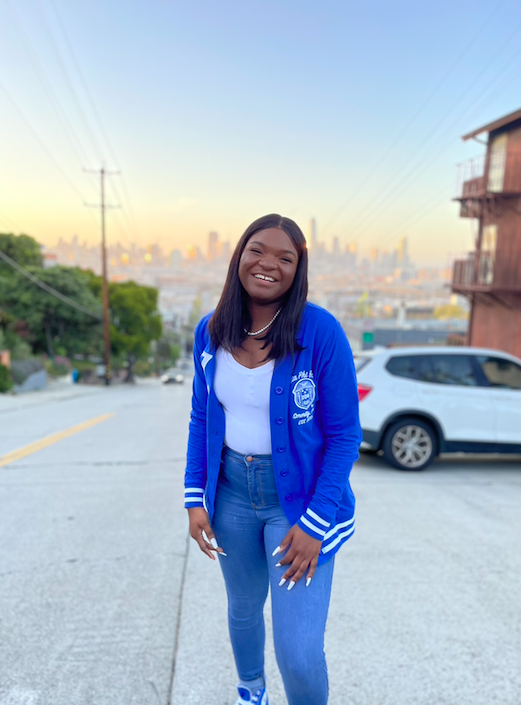 Happy Black History Month! For this month's blog post, Hero had the opportunity to speak with Erika Neal, a black & queer graduate student living in Bay Area, California! Erika found out about Hero through an event hosted by the Associated Black Charities and was interested in our Color the Registry program. Keep on reading to learn more about Erika and her experience with joining the bone marrow registry. 
Erika is a graduate student at the University of California, Berkley's Online MPH program. During the pandemic, she received her undergraduate degree from Virginia State University and moved from her hometown of Richmond, Virginia to California. She works at Roots Community Health Center as a Clinical Programs Coordinator and the Sequoia Foundation as a Community Engagement Coordinator. In her free time, she loves working with her sorority, Zeta Phi Beta Sorority, Inc. and other nonprofit organizations such as Black Advocates for Equity and Health. 
Erika's Experience with Becoming a Donor
Every year, Erika likes to take time to learn more about the various health conditions that impact the black community. One year, she learned about blood cancers and how the donor registry wasn't as diverse as she thought. And while no one in her family was currently battling conditions such as leukemia and myeloma, she became more concerned with the statistics of cancer survival rates within the black community. It was this concern that motivated her to join the national bone marrow registry through Be The Match. Erika joined the registry in fall of 2020 and while she had a lot of questions about the process, Be The Match walked her through each step of the process and provided clear answers. 
When asked how her experience was with joining the registry, she says:  
"My experience was easy and accessible! I was mailed a kit that contained instructions on how to swab myself for a sample to be considered. I then mailed that sample off with prepaid packaging which came within my kit. Within 1-2 days I received confirmation that my sample was received." 
The Importance of Diversifying the Registry
Erika believes it is very important for people of color to join the registry because the black community is severely underrepresented on the bone marrow registry. 
"We have less than a 25% chance of finding a match compared to those of European ancestry. This makes it hard for those of us who need a donor to be matched with one and can lead to further health complications down the line." 
To those who may be debating joining the registry, Erika says: 
"Embrace your questions about this process and don't be afraid to ask them! I felt more comfortable with becoming a bone marrow donor through my questions. I now know what being a match means and what follows after being selected. Joining the registry is a great and unique way to give back to the community, and you don't need to wait until you know someone who is in need."
Diversifying the bone marrow registry is important because the registry should reflect the demographics of the United States at large. Hero's Color the Registry initiative seeks to diversify the bone marrow donor registry so that hope can be offered to all patients in need of a bone marrow transplant, no matter their ethnic or racial background. If you would like to learn more about joining the bone marrow registry and about our Color The Registry initiative, please email us at preciousn@theregoesmyhero.org or call us at 443-339-4376 ext. 102.