Interview With Lindsey Ledwin: A Blood Cancer Survivor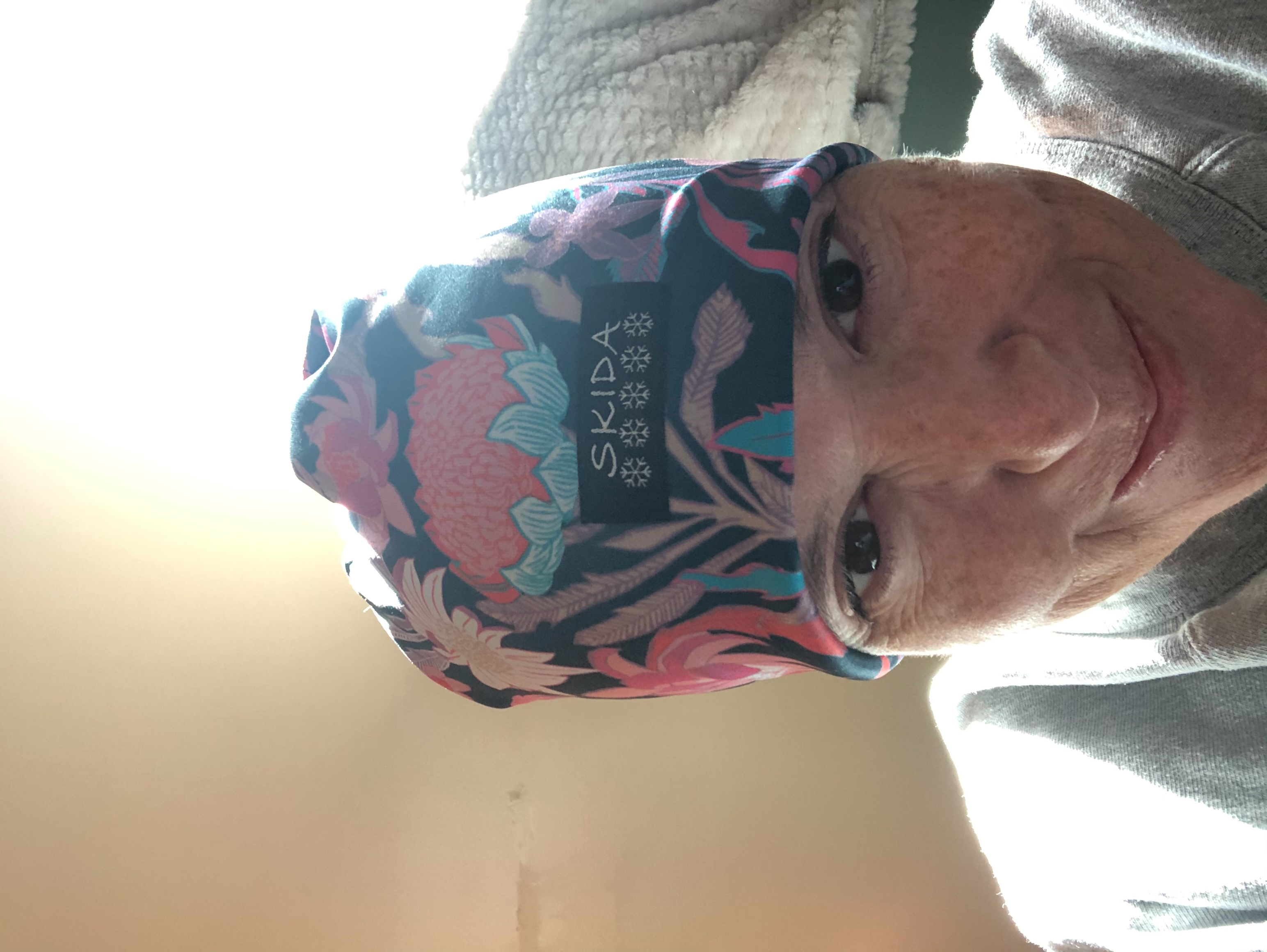 For this month's blog post, Hero had the opportunity to interview Lindsey Ledwin, our newest board member. Lindsey is a Government Consultant with Tiber Creek Group, and is a Chronic Myeloid Leukemia survivor. She was kind enough to take the time to answer some questions about her diagnosis and how it has impacted her life.

1. Can you tell me about your diagnosis? When did it happen? How did it make you feel? How did it affect your family? 
I was diagnosed with Chronic Myeloid Leukemia (CML) in late September of 2018. I was hospitalized in NJ and self-diagnosed after several other possibilities were ruled out. I remember the physician at the time didn't think I had a blood disorder; I didn't present with the symptoms of cancer.  The next day the office called me and told me I needed to come in for a bone marrow biopsy.  At that time, I was confident I did in fact have a blood disorder. 
When the oncologist told me the results of the biopsy, I heard her say "you have a type of leukemia, CML, but it is the easiest type to treat and people live with it for a very long time…" the rest was blah, blah, blah…I remember driving home and calling my parents to tell them.  I knew at that moment my life was about to change dramatically. I was scared but a plan was in place, and I was ready to get going and face the new challenges in my new life. 
Unfortunately, the plan had many bumps in the road and changed directions several times.  My body rejected all six chemos (TKIs) that I was prescribed. My blood counts would initially lower but after a few weeks would suddenly shoot up. Besides being physically ill from the chemo, the failure of the chemos was the most challenging for me mentally.  I was constantly having to start over. Ultimately, that road led to a bone marrow transplant (BMT) in early October of 2020. I had my transplant at Johns Hopkins and felt I had the best medical team for me and trusted them implicitly with my life in their hands. 
My diagnosis impacted my family in many ways too.  I think it is important for cancer patients to realize that while this is a journey that directly impacts them – from the treatments, the overall disease, their life, etc – it also impacts your family members.  I like to describe it as walking a parallel path with many similarities but one that, hopefully, will never intersect. Cancer is a horrible disease and impacts everyone in the patient's life in one way or another.  Some people are not able to handle what cancer means or what to say so they avoid the patient altogether.  I lost several friends over my diagnosis and people who were acquaintances became close friends and were there for me every step of the way. My family, medical team, friends, colleagues, and my donor are truly my HEROS.
2. How did your diagnosis change your life? 
Being diagnosed with CML, challenged me daily – both mentally and physically. I continued to work because I found that was my "purpose".  Even on the worst days I tried to work half a day.  I got up out of bed every day, even on those days that I was the sickest, and went to the office. I was determined not to allow the disease to get into my head mentally. 
My diagnosis has also changed how I view things in life. I no longer "sweat the small things".  It has made me stronger and more resilient.  However, the diagnosis also makes you have tough conversations and forces you to make life ending decisions – conversations no one wants to have but needs to happen. 
3. Does your diagnosis still affect you in any way today?
Yes, my cancer diagnosis still affects me today.  I still get anxious when I need to see my oncologist or have any medical tests done.  I have a fear in the back of my mind that the cancer or a secondary cancer will present. Also, the COVID pandemic scares me. I am a year post transplant and do not have an immune system.  I wear a mask all the time, constantly wash my hands, feel like I am not able to attend events and must constantly be vigilant when I see family and friends. It gets tiring and I feel like I am missing out on fun activities and events. 
My go to motto that I would repeat daily, or sometimes multiple times throughout a day, during the last few years, "tomorrow is a new day".  I still live by this even on my toughest or most challenging days.
4. What is the best advice you have for someone who has recently been diagnosed with blood cancer?
This is a tough question to answer because everyone's journey is different. I believe a positive attitude is half the battle to fighting cancer.  Having a medical team that you implicitly trust is so important. Ask questions – knowing what your medical team is thinking of how they are going to treat the disease is imperative for any patient to understand and ask your oncologist to speak in layman's terms. Seek out a professional that you can speak with about your emotions and feelings – there will be many and at times you may feel like you are on a rollercoaster. Ask for help if you need it. Keep moving forward, sometimes the smallest steps end up being the biggest in your treatment. And always remember "tomorrow is a new day".