What Kind of Social Distancer Are You?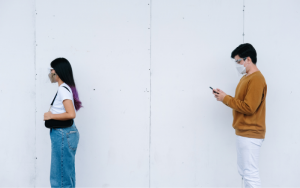 Social distancing has become a normal part of our life now. We all know the feeling when someone gets too close and you give them the evil glare. Nonetheless, we are all trying to cope with the world's new changes as we continue to live through this pandemic. We've all made it this far, but let's have some fun on the topic of social distancing!
We all handle social distancing differently. More time at home can mean more time spent on your favorite hobby, starting a new project, or reaching out to friends and family. Take the quiz down below to discover what kind of social distancer you are and learn some helpful tips for mental wellness!
Link to quiz: https://rivetedlit.com/2020/04/13/what-kind-of-social-distancer-are-you/
Email us at charis.taylor@theregoesmyhero.org and let's chat about our results!