5 Easy Ways to Support Hero this Holiday Season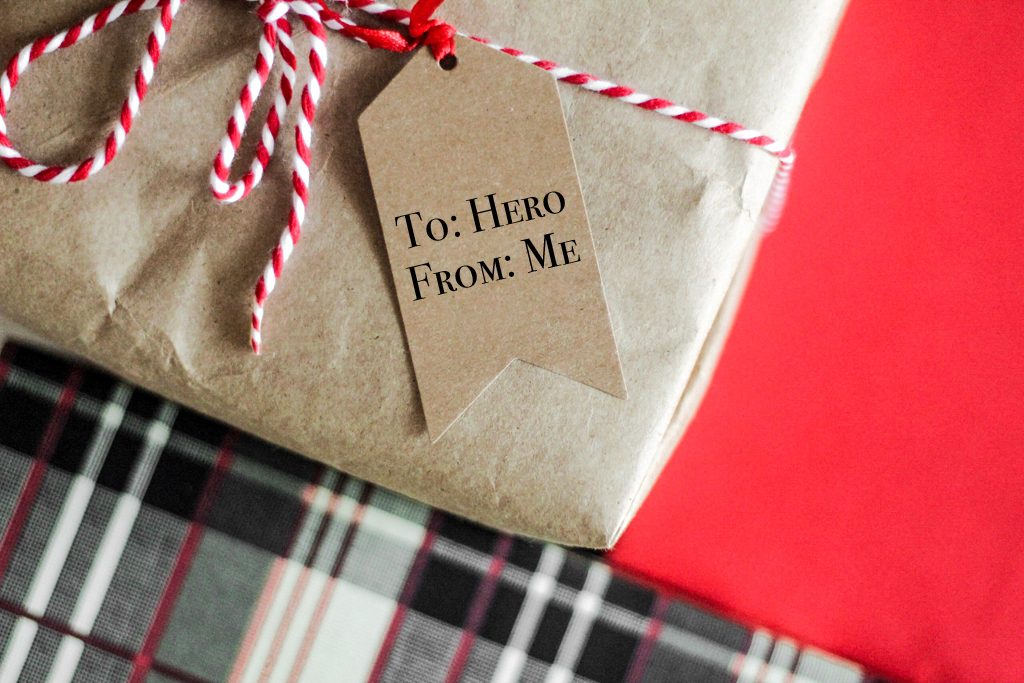 With holiday season just around the corner, There Goes My Hero welcomes the beginning of holiday giving. During the holidays, we show our family and friends how much they mean to us. But what can we do for those in need? A year-end donation to There Goes My Hero is a great way to show that you care about blood cancer patients. Here are five easy ways to support blood cancer patients and their families this holiday season.
Use Amazon Smile
The holiday season is all about gifts, so we made giving easy with Amazon Smile! Amazon Smile offers the same products and prices you love from Amazon, but with the added benefit of donating to a charitable organization. With every order, the AmazonSmile Foundation will donate 0.5% of the order price to the charitable organization of your choice. All you have to do is visit https://smile.amazon.com/ and choose There Goes My Hero as your charitable organization. In just two easy steps, you can support blood cancer patients around the world by just online shopping.
Shop and book travel through GiveASpit.com
GiveASpit.com is another great website to visit for your online shopping needs. The website allows you to shop at over 1,000 online stores, including favorites like Target, Steve Madden, Best Buy, and more. The marketplace offers store discounts and up to 10% of the value of your purchase will be donated to There Goes My Hero. If you are going somewhere this holiday season, book vacations through Expedia, Travelocity, Priceline, and Orbitz, and up to 3.5% of your trip is donated to Hero. Book hotels through CauseNetwork, and you get cash back and we get a donation! Once you login with your name and email, you can simply purchase products and services from all the sites you love.  
Set up a fundraiser through Facebook
Facebook is a great tool for connecting with friends and family this time of year, but it is also great for fundraising. Recently, Facebook released a new tool that makes fundraising easier than ever. The holiday season can be an extremely busy time, and you might not have enough time in your day to actively support us, but don't let that deter you from giving. Click here to create your own fundraiser in honor of There Goes My Hero. With this simple post, you can support awareness and inspire donations from your friends and family.
Participate in Giving Tuesday
Giving Tuesday is a global movement, celebrated on the Tuesday following Thanksgiving, focused on giving and philanthropy. Your donations bring hope to those living with leukemia and other blood cancers. With your support, we are able to continue registering eligible donors, fund cancer research, and help patients and families affected by blood cancer. Visit our Giving Tuesday website today to set up a recurring or one-time contribution to be our hero this holiday season.
Host a Third Party Event or a Bone Marrow Drive
Having a holiday party? A cookie party? An ugly sweater party? Consider having it in support of There Goes My Hero! As your guests are enjoying goodies of the season and a good time, ask for a small contribution for Hero. You can also host third-party events at local restaurants and bars, where a proceed of the night's sales will go back to Hero.
One of the most impactful ways to give back this holidays seasons is to help a patient find a match. By hosting a bone marrow drive, you can engage your community to recruit individuals to join the bone marrow registry. More people on the registry means more potentially life-saving donors. Get in touch, and we will help you plan and organize your drive. You can also invite your friends and family on social media to join our virtual drive. They fill out a form and have a registration kit sent directly to their house! 
Make the most out of your holiday season by having a positive impact on your community. Through donations and fundraisers, we will be able to continue to provide hope and save the lives of blood cancer patients around the world.